Vivi provides a clear and simple route to VoIP.
Whether you're moving from a traditional phone system, setting up a new business or migrating to us from another VoIP provider – vivi have the expertise and over 20 years of experience to ensure a simple transition.
Using our highly reliable business telecoms network (no reselling going on here!) we deliver our services directly from the cloud, allowing everything from handsets to system changes to be controlled from a simple to use online web portal.
Whatever your business size, our VoIP business phone systems are versatile enough to meet your demands. It allows you to get small teams up and running almost instantly and powerful enough to to give your business a rock solid, feature rich way of communicating with each other and your clients.
A Vivi phone system will allow your team to work anywhere, whether it be at an office, at home or even from their mobile, we make flexible working options easy!
You don't need to have any technical know-how to get your vivi VoIP phone system up and running.  The phones will be pre-configured prior to delivery and just need to be connected to your local network (via a router or switch) and within a few minutes they will be ready to make and receive calls.
ISDN Switchoff
VoIP is part of the new generation of communications networks.  In fact, ISDN is due to be discontinued and switched off by 2025. Hosted VoIP networks (like Vivi) give you a wide range of products and services that are designed to improve communications and also save you money.
Huge cost savings
As businesses look to reduce call and service costs, VoIP Phone Systems are proving to be a fantastic affordable alternative to traditional BT lines.  A VoIP Phoe system has low initial purchase costs whilst also achieving long term savings and low call costs.
A phone system that fits your business
You can purchase as many users (lines or extensions) as you need, and have the ability to add more instantly whenever you need to.  You also have the freedom to choose your contract length, starting from just a 30-day commitment.
Keep your current number
A new VoIP Phone system doesn't mean that you have to change your telephone number.  If you've got a number that you need to keep, then you can move it to us free of charge.
Hello virtual phone lines!
With cloud-based IP Phone systems, you don't need multiple telephone lines to handle lots of calls.  Switching to virtual phone lines means that you only need a broadband connection to handle all of your incoming and outgoing calls.
Free Fanvil X7
When you choose an Unlimited Talk Plan*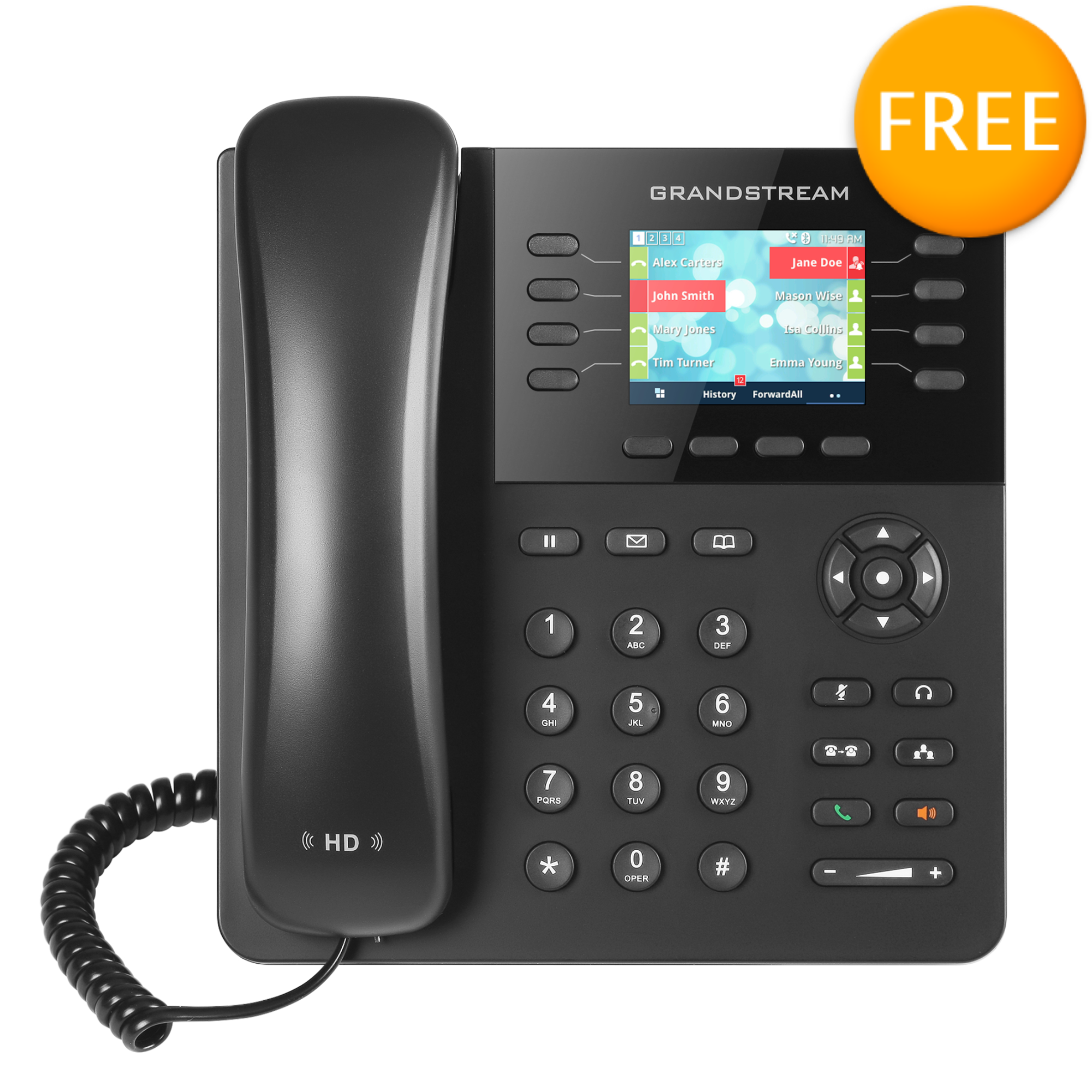 FREE GXP 2135
When you choose Talk More Talk Plan*
FREE GXP 1630
When you choose Talk Lite Plan*
20% off every Plan
when you bring your own device or opt to use softphones**
*Offer based on 36-month contract.  **Does not include any 30-day contract plans
Test out our phone system free for 30 days.  Contact us today and we can set you up with a few extensions to fully test our service and have access to our online system manager, no commitment and no card details needed.
Smart, high quality cloud based phone system
Exceptional customer service
Powerful call control & productivity tools
Huge cost savings with unlimited calls for just £16 p/m
Real time analytics & system management
Keeps your growing business connected
Expert support and lifetime warranty
Discover powerful VoIP features with vivi
Auto-attendant menu system
Personalised announcements
Remote call pick-up & takeover
Custom music on hold with announcements