Home working VoIP Phone System
There's no denying that Covid has permanently changed the working location for a large percentage of the UK workforce. Working from home became the only way that some businesses could continue to operate, and it has also meant that some businesses have continued to operate via remote working even after restrictions ceased.
VoIP makes it possible for staff to work anywhere, answering and making calls just as they would do from an office location.
Seamless Homeworking
Our cloud-based phone systems enable your team to work from home or any remote location using their broadband, wif-fi or 4G network.
Whether a staff member is working from home, in the office or even on road – calls will be distributed as normal, with the ability to access voicemails, transfer calls and make calls just like you would do when working from the same location.
Simple setup
Setting up a cloud-based telephone system is simple, and adding new users to work remotely or from home is super simple too.  Instantly deploy new users utilising existing hardware (set up a software extension on a mobile phone, PC or laptop) or we can ship a desk phone directly to any location, already pre-configured for plug and play set-up.
Flexible set-up
No phone system set-up is set in stone, when you need to tweak anything you have access to your online system manager to make any live changes at anytime (or you can give us a call and we can make any changes for you too!)
You can purchase as many users (lines or extensions) as you need, and have the ability to add more instantly whenever you need to.  You also have the freedom to choose your contract length, starting from just a 30-day commitment.
Benefits of homeworking
There are so many benefits of working from home for both your team and your business.  It will open the doors to attract better talent perhaps outside of your normal catchment area, whilst also reducing costs associated with offices (rent, utility bills etc).  Employees will also experience a better work-life balance, increasing productivity and work satisfaction.
Free Fanvil X7
When you choose an Unlimited Talk Plan*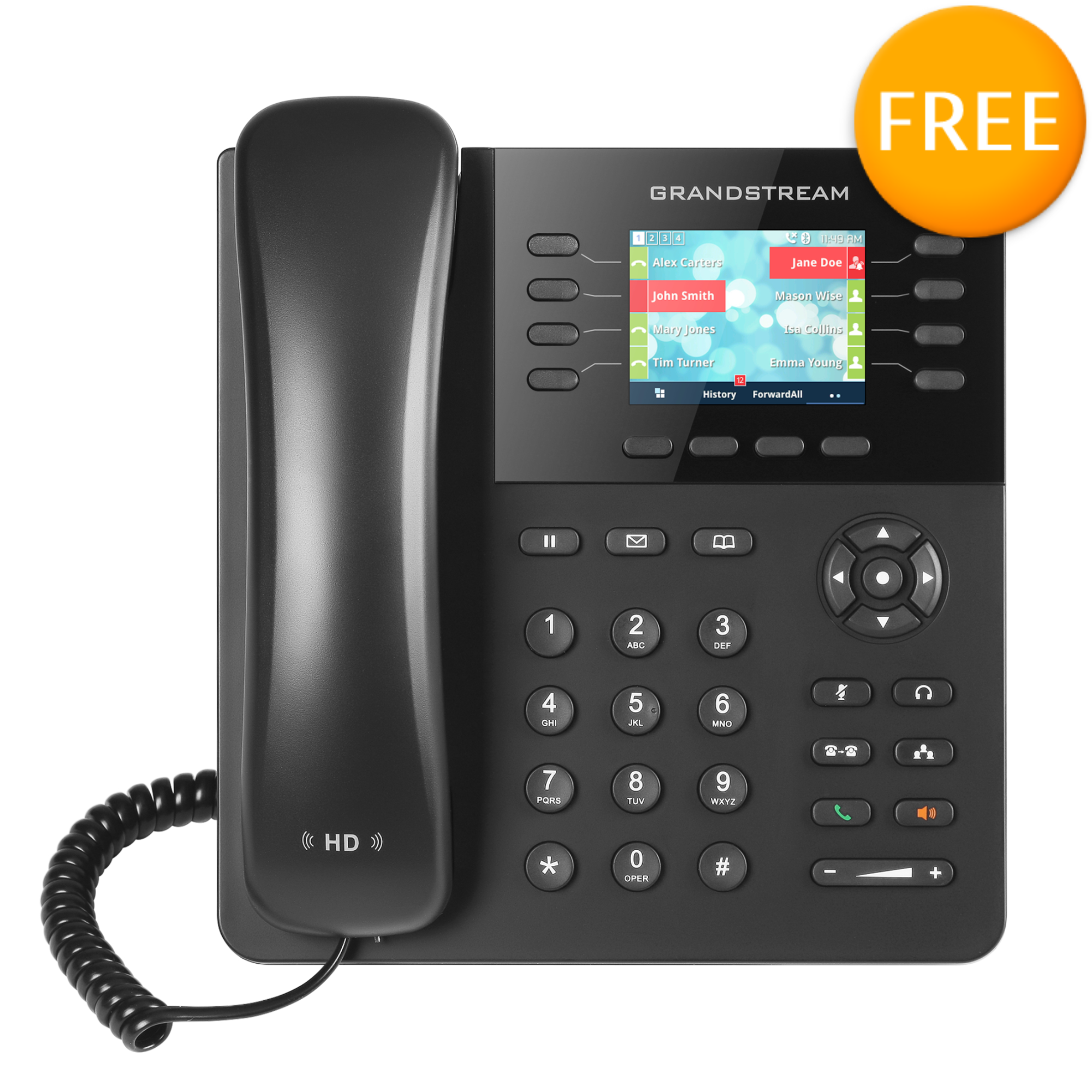 FREE GXP 2135
When you choose Talk More Talk Plan*
FREE GXP 1630
When you choose Talk Lite Plan*
20% off every Plan
when you bring your own device or opt to use softphones**
*Offer based on 36-month contract.  **Does not include any 30-day contract plans
Test out our phone system free for 30 days.  Contact us today and we can set you up with a few extensions to fully test our service and have access to our online system manager, no commitment and no card details needed.
Smart, high quality cloud based phone system
Exceptional customer service
Powerful call control & productivity tools
Huge cost savings with unlimited calls for just £16 p/m
Real time analytics & system management
Keeps your growing business connected
Expert support and lifetime warranty
Discover powerful VoIP features with vivi
Auto-attendant menu system
Personalised announcements
Remote call pick-up & takeover
Custom music on hold with announcements