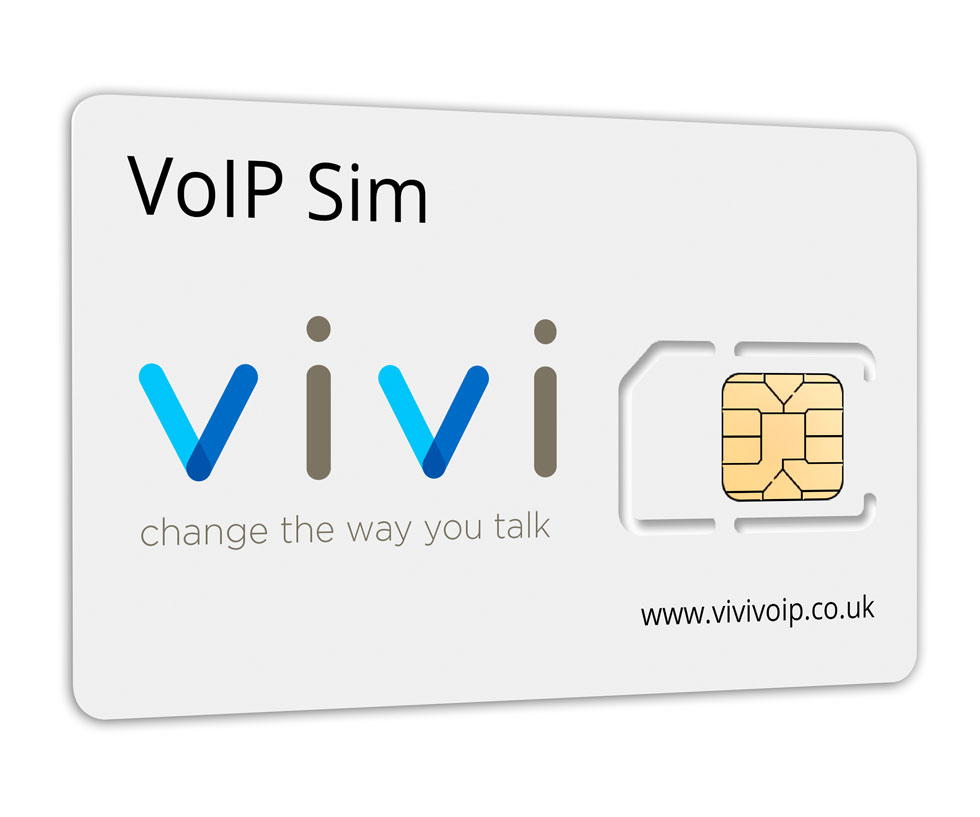 The Vivi VoIP sim allows you to extend telephone system services like call recording, call transfer, conference and on your mobile phone, and give a more professional impression to your customers by using your company telephone number when dialling out from the mobile phone.  
There's no need to download software or configure anything, you just put the sim into any unlocked mobile phone and start using it straight away.  The VoIP sim links seamlessly into the vivi VoIP network via the O2 mobile phone network.
Features
Outbound caller ID control

Extension dialling

Call recording

Live billing 

Remote call monitoring

Call transfer 

Call conference

Call hold
Contact our friendly and knowledgeable support team to find out how a VOIP phone system from vivi can transform your business. With our FREE trial, and with 30-day rolling contracts available, there really is no risk.